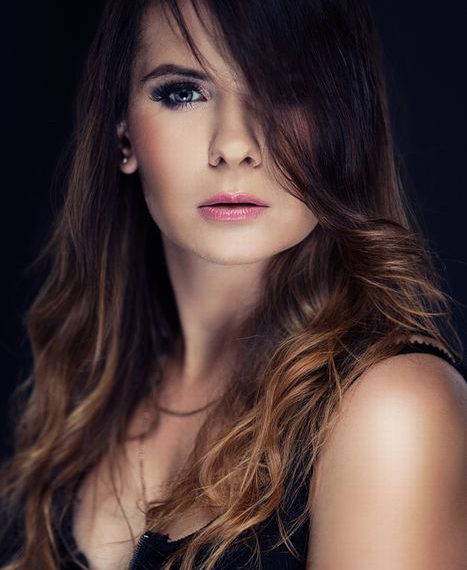 Noemi Black is a born in Poland young Techno Djane. She loves heavy, industrial sounds thats why she always was fascinated in TECHNO music. In her DJ set's and podcast's you can hear everything that is the best in TECHNO genere.
She began her career in Poland. Noemi played at many events across the country, especially: Magnetic Sounds (Poznan), Mental Asylum Night (Warsaw), Audiolake Festival (Radkow), Electronic Festival (Krakow), Silesia in Love (Chorzow) and on many club events. In 2014 she moved to Germany and here continues her career. During her musical adventures she had the opportunity to meet and play together with: Klaudia Gawlas, Niereich, Hackler&Kuch, Fatima Haji, Sebastian Groth, God!va, Stevie Wilson, Mike Vath, Tobias Luke aka O.B.I, Silvano Scarpetta, Ben Long and many more.
On March 2013 Noemi runs her own radio show called "Technical Vibe" which is broadcast on Digitally Imported Radio, XT3 Techno Radio and many more. In this podcast she captivates her fans with the most interesting track's wider range of techno music. By partnering with major music labels from around the world Noemi has access to unreleased tracks, which also promotes in her radio podcasts.
Discography:
Noemi Black – Winged Hussar (Original Mix) / Shelter54
Noemi Black – Lost City (Original Mix) with Remixes / Subwoofer Records
Dario Sorano – Self Control (Noemi Black Remix) / Pitch Perfect Records
Hell Driver – Welcome To The Madehouse (Noemi Black Remix) / Elektrax Recordings
My Life EP / Scarlet Carson Records
Noemi Black – Crazy Life (Original Mix)
Noemi Black – Hard Life (Original Mix)
Club's references:
Poland:
Luzztro – Warsaw, K8 – Warsaw, 55 – Warsaw, Backstage Studio – Warsaw, Forty Kleparz – Krakow, Tunel – Poznan, Inqbator – Katowice, Olympia Hotel – Katowice, Highlander – Opole, K60 – Opole,
Kubatura – Opole, Tunel – Kedzierzyn-Kozle, Greenday – Prudnik, Mlotkownia – Ruda Slaska
Germany:
Audiogate Festival, Nature One, GET/LOST Festival, Underground Club – Hannover, Terrace Hill – Hamburg, Mikroport Club – Krefeld, e-feld – Köln, New Flash Theatre – Kaiserslautern, Parktheater – Kempten, Douala Club – Ravensburg, Club 27 – Tubingen, The Gate – Villingen-Schwenningen, AlfonsX – Sigmaringen, Schwarzer Adler – Tannheim, Spirit – Pirmasens, GOIN – Obergunzburg, JJ Lounge – Rottweil
France:
Studio Saglio – Strasbourg, Banging Forest – Open Air
Switzerland:
Borderline Club – Basel
Austria:
Opal Club – Lochau
Newsy związane z tym artystą