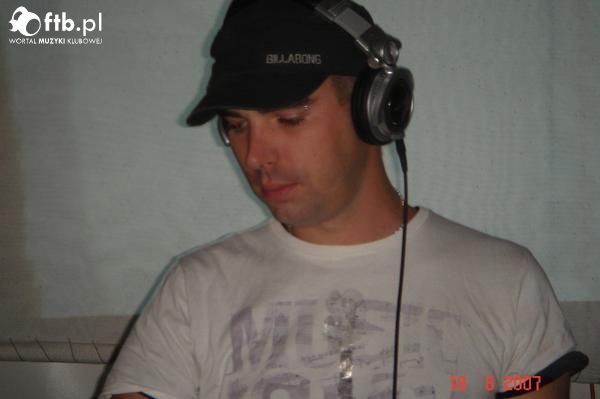 www:
http://www.myspace.com/thedjmilkyway
DJ MILKY WAY
Wojtek Mysiak born in Warsaw Poland… Fascinated with a music from his early childhood. His experience begun back at the primary school parties where he entertained friends playing music from the cassette player. Couple years later his music journey went quick when in 2000 he become the resident at the most popular and the biggestnwarsaw Stodola club, where he used to play on all of the club parties as well as used to support stars such as Gothan Project. In 2005 he played at Accent Cafee and Valentino clubs in Chicago, in Tunisia he played at Calypso and Cotton Club. In 2004 he met Max Lexus, today they both are residents of Warsaw club Amnesia. Together they co-created MasterMix radio program for Radiostacja (best Pl club music radio) , which developed to the transmitted live tour of the best clubs in Poland called "MasterMix On Tour". Since then he is the main dj at all of the Radiostacja events. Regularly he plays at most of the Warsaw clubs and best in Poland, but he generally cares about brand new places all over the world. He has always been intrigued by elements of diffrent styles and that´s probably what makes him such a versatile dj now adays….The music he calls "funky-minimal-electro-house" is the basic of his sets but from time to time he surprises the clubbers with something different. Presently he works on his own musical material.
He is a founder of dj project B2B
B2B – Milky Way & Amaletto – (Lollipop Agency) B2B one of it's kind in Poland. Milky Way and Amaletto have united their strengths and ideas so they could create unique atmosphere in clubs playing "BACk2BACK". That's why each of their events is special. Whole night they play using turntables & Cds. Thanks to their skills and experience are able to impress even most demanding clubbing lovers. The music they play is house in all it's variations but listening to their sets you may be surprised with something special, totally unexpected. Right now they are working at studio on the new single which as they hope will become a number one. It's very possible as the biggest polish club producers are helping guys on this matter. Their next aim for the nearest future is to release 2cd mix album with a recapitulation of the 2008.
clubs he plays in Poland:
Klubokawiarnia, Hotl, Amnesia, Space, Foksal 19, Envy, Organza, Luzztro, Opium, Progresja, Ground Zero, New Deep, Level Club, Ego, Diuna, Klub Dziennikarza (Warsaw), Piano, Anemon (Rzeszów), Rdza (Kraków), Inferno (Szecin), Ekwador Amsterdam Dance Mission (Manieczki), Mandragore (Gdynia), Sfinks, Euforia, Curacao (Sopot), Sahara (Kartuzy), Euforia, Heaven (Olsztyn), Gold Angeles (Pozna–), Brooklyn (Zielona Góra), VAVA Voom, Ampstrong (Zakopane), Nexus, She (–ód–), Reaktor (Mi–sk), Nevada (Nur) and more…
IT'S ALL ABOUT HOUSEMUSIC – IT'S A SPIRITUAL THING!