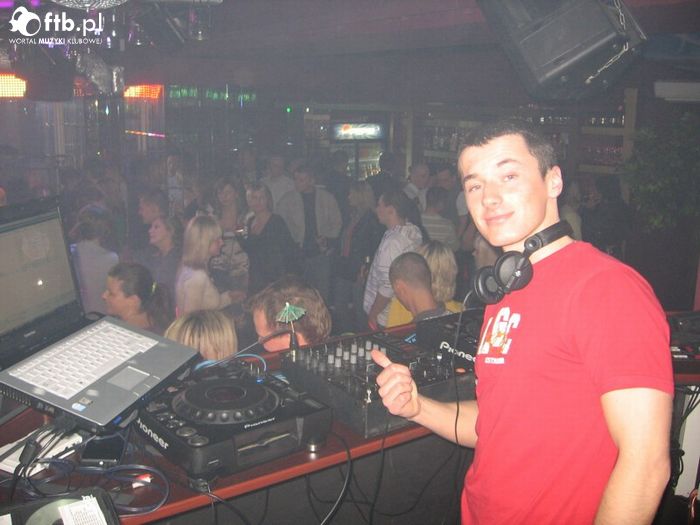 www:
http://www.myspace.com/pawelpol
NOWY RMX Zapraszam do odsluchania:
The Black Eyed Peas – The Time (Pol 2011 club edit)MASTERING
LINK: http://soundcloud.com/pawelpol/the-black-eyed-peas-the-time-pol-2011-club-edit-mastering-cut
Pawel Trzmiel (DJ POL) was 17 when he decided he would become a DJ. He started off by performing at parties organised by his local primary school. He soon realised, that he is mostly drawn towards house music, but thanks to his extensive experience playing at different types of events, he is perfectly comfortable mixing wide array of genres across different decades: music of the 60s, through 70s, to 80s, to most contemporary hits. He has made numerous appearances in the following clubs:
"Protector" Dobramysl,
"Power Night" Wschowa,
"X-demon" Leszno (DJ Contest),
"Malibu" Racot, "Performa" Rawicz,
"Cocoa" Gostyń,
"Iguana" Śrem,
"Heaven" Leszno,
"Antidotum" Leszno,
"Efez Music Bar" Leszno,
Pawel has many accomplishments behind his belt, but the most impressive ones are winning the DJ Tournament in Malibu Club in Racot, as well as establishing his continuous residency in Antidotum Club in Leszno, in October 2008. Every year during summer time, he is the resident DJ for all events organised in summer resort in Osieczna.
DJing software industry has been growing from strength to strength, and Pawel cleverly using his IT related educational background and general interest in latest technology and gadgets, managed to incorporate into his sets latest software solutions. This serves as a more complicated, although definitely more spectacular alternative to traditional CD-based DJing performance.
Mixing is not the only thing Pawel has put his hands on so far. He has given it a try at music production and remixing (www.myspace.com/pawelpol). He works closely with 'SWING' music band (www.zespolswing.pl). He is fully responsible for creation and regular running of DJing workshops, which take place in MGOK Community Centre in Osieczna. Having full support of the Director of MGOK, Pawel has set a precedent for the annual event 'Days of Osieczna'. This year he has organised the first DJ Tournament, which became a part of 3 day long entertainment program. It has attracted interest from all over the country (www.osieczna.pl).
Thanks to his ambitious personality and determination, Pawel continuously attracts great audiences by creating sets filled with fantastic music, unbelievable energy and unrivaled skills. He keeps expanding his music knowledge and mixing skills which, without a doubt, will contribute to making his performances even more enjoyable.