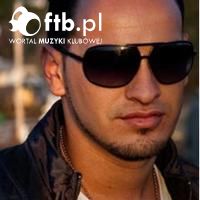 www:
http://www.davidsolanomusic.com
Born in Bogota, Colombia, David Solano now resides in Miami, Florida, where he has become a prominent DJ/Producer after taking the club scene by storm. Solano's music production has been hugely successful in some of the genre's most respected charts and labels. He's gained support from world-renown DJs like Tiesto, Dirty South, Robbie Rivera, George Acosta, Michael Woods, Steve Aoki, Moguai, Sander Van Dorn, The Bingo Players, and Matt Darey, among many others. He's been included on some of the most popular dance music podcasts, such as "Club Life" and "Nocturnal," as well as in top selling music compilations, such as "Juicy Ibiza 2010" and "From Miami to Amsterdam." This distinction has given Solano the opportunity to work with prominent labels such as Ultra Records, Black Hole Recordings, Juicy Music, Spinnin' Records, Nervous Records, and Nocturnal Global. In a very short time, he has become on of the hottest, freshest, and most highly-requested Remixers/Producers.
David Solano is the resident DJ for the DayGlow Tour, which is the world's largest paint party. The tour takes place in arenas across the globe in over 50 cities and the legendary Ultra Music Festival, allowing for Solano to greatly expose his talents. He is also the resident DJ for the world-renowned Gryphon nightclub in Fort Lauderdale, Florida. All 5 of Solano's 2011 releases made the charts and charted high on Beatport's Top 100. Within days of his "Bottle Pop" release, on today's top record label Spinnin', his single hit the Top 10 on Beatport's Electro House Chart. Solano is currently working on a compilation for the label Dirty Dutch.
His passion, list of accomplishments, and outstanding musical productions have earned David Solano a huge fan base and made him one of the most promising talents of the genre. He continues to work on new material to expand his already monumental contribution to the dance music world.