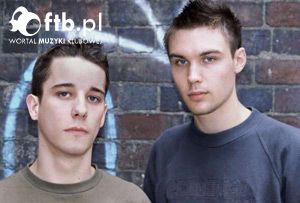 Smith & Pledger to londyński duet DJów i producentów, w którego skład wchodzą: Oliver (Olie) Smith oraz Mark Pledger. Panowie spotkali się na uniwersytecie i krótko po tym stworzyli własne studio. Od tego czasu, dzięki wysokiej rozpoznawalności ich produkcji, pozycja duetu bardzo się utwierdziła, natomiast duet zyskał miano jednego z najbardziej ekscytujących talnetów muzyki tanecznej w Anglii.
Styl Smith & Pledger najlepiej sklasyfikowany jest jako "modny" i melodyjny. Mixmag opisał ich w następujący sposób: "najlepsza rzecz, jaka mogła przytarfić się w trance w tym roku".Pierwsze wydania utworów takich jak: "Believe" oraz "Forever" stały się światowymi hymnami topowych DJów – Paula Oakenfolda, Ferryego Corstena, Armina van Buurena, Above & Beyond oraz Markusa Schulza. Kolejne wydania, takie chociażby jak remiks Luminary – "Amsterdam", zostały równie dobrze przyjęte przez publikę. Na dowód tego, pojawił się na wielu kompilacjach i bardzo chętnie puszczany, niemalże wszędzie. Można pokusic sie o stwierdzenie, że jest to najlepszy i najbardziej rozpoznawalny kawałek w wokonaniu tego duetu.
Olie i Mark współpracowali również z dawnym rezydentem klubu Gatecrasher – DJem Mattem Hardwickiem. Ich pierwsza, wspólna produkcja "Day One" została okrzyknięta przez DJ Magazine jako "instrumentalny trancer roku", zasłużył sobie również na szerokie wsparcie wśród DJów światowej czołówki, włączając w nią Tiesto oraz Paula van Dyka. Chłopaki idąc tym samym tropem, wydają "Connected", który okazał się na tyle popularny, że został wybrany jako "Record Of The Week" podczas jednego z epizodów "A State Of Trance", prowadzonych przez Armina van Buurena.
Oprócz ich własnych, solowych produkcji, Smith & Pledger stworzyli remiksy o bardzo szerokim zasięgu, dla wiodących wytwórni. Można tutaj wymienić: Anjunabeats, Lost Language, DATA, Intensive, Direction, Incentive oraz Mondo.
Panowie, oprócz produkowania, pojawiali się na imprezach w wiodących, angielskich klubach, włączając w nie: Godskitchen, The Gallery oraz Passion. Sety Smith & Pledger cechują melodyjne, upliftingowe i bardzo przyjazne utwory, które potrafią być przepełnione w nowe, debiutanckie kawałki OIie i Marka.
Jako częste zobowiązania klubowe, Smith & Pledger występowali gościnnie na antenie stacji radiowych Galaxy oraz Kiss100, jak również regularnie pojawiają się a audycjach Markusa Schulza "Global DJ Broadcast" oraz Judge Julesa "Global Warm Up".
Panowie, oprócz tego, że tworzą razem, mają "ciągotki" do produkowania na własną rękę. Dla przykładu utwory Olivera regularnie pojawiają się na kompilacjach z cyklu "Anjunabeats Volume _", a w najnowszym wydaniu "Anjunabeats Volume 6" będzie ich rekordowa ilość, bo aż pięć! Tworzył również remiksy dla chociażby Signalrunners, Jaytech, Maor Levi oraz Above & Beyond – wszystkie pojawiały się na antenie wiodących audycji radiowych oraz klubowych listach przebojów. Pomimo występów w legendarnych, angielskich klubach, o których wcześniej była mowa, odwiedził takie kraje jak: Ameryka, Szwajcaria czy Singapur.
Osoba Marka, z kolei jest bardzo mocno związana z audycją "Anjunabeats Worldwide", mającą na celu promowanie talentów związanych z wytwórnią. Show prowadzone jest wspólnie przez Marka oraz Super8 & Tab, Jamesa Granta oraz gości specjalnych (z listy Anjunabeats), zapraszanych raz w miesiącu. Warto również wspomnieć, ze stworzona kompilacja, zatytułowana "Anjunabeats Worldwide 01 mixed by Mark Pledger & Super8 & Tab", została wtedy uznana kompilacją miesiąca przez Mixmag. Mimo napiętego grafiku, audycji radiowej, Mark nadal znajduje czas na pisanie tranceowych recenzji dla magazynu M8.
Jak sami widzicie chłopaki są bardzo związani z wytwórnia Anjunabeats, a tym samym jeszcze bardziej zapracowani. Na dowód tego, zapraszam do zapoznania się z poniższą dyskografią.
Dyskografia:
2003:
Day One (Orginal Mix, Above & Beyond Big Room Mix)[Anjunabeats]
In Too Deep [AnjunaDigital]
2004:
Believe (Orginal Mix, Smith & Pledger's 2004 Mix) [Anjunabeats]
Connected (Orginal Mix, Dub Mix) [Anjunabeats]
Connected (Colourfast Mix) [AnjunaDigital]
Day One (John O'Callaghan Remix) [AnjunaDigital]
Forever (Orginal Vocal Mix, Orginal Instrumental Mix) [Anjunabeats]
Forever (Aspekt Dub Mix) [AnjunaDigital]
Forever (Aspekt Vocal Mix) [AnjunaDigital]
Forever (Mark Norman Dub Mix) [AnjunaDigital]
Forever (Mark Norman Vocal Mix) [AnjunaDigital]
2005:
Day One (Orginal Mix, Above & Beyond's Big Room Mix) [Anjunabeats]
Northern Lights (Orginal Mix, Phil Johnston vs. Aspekt Remix) [Anjunabeats]]
The Uknown (Orginal Mix, Club Mix) [Involved Productions]
2006:
Day One (Orginal Mix, Above & Beyond's Big Room Mix, John O'Callaghan Remix) [Anjunabeats]
Hi-Jack (Vocal Mix, Instrumental Mix) [Anjunabeats]
White/Black [Anjunabeats]
Remiksy i niektóre kompilacje, na których sie pokazaly:
Stay One – Forever & A Day (Michael Woods Remix, Club Mix, Smith & Pledger Remix) [Incentive]
Darren Tate vs Jono Grant – Let The Light Shine In (Jono Grant Mix, Smith & Pledger Remix, Frank T.R.A.X. vs O.R.G.A.N. Remix) [Mondo Records]
Angel City – Love Me Right (Smith & Pledger Remix, Seraque Remix) [Data Records]
Angel City – Love Me Right (Oh Sheila) (Radio Edit, Orginal Mix, Krystal K Remix, Smith & Pledger Remix) [Data Records]
2 Players – Signet (Leama & Moor Mix, Plastic Angel Mix, Smith & Pledger Mix, G&M Project) [Lost Language]
Various – The Annual Summer 2003: Angel City feat. Lara Mcallen – Love Me Right (Oh Sheila) )Smith & Pledger Remix) [Ministry Of Sound]
2004:
Various – Central Energy Transmission White: John '00' Flemming – I'm Not Fooled (Smith & Pledger Remix) [Central Station]
Various – Dream Dance 32: Dany Wild – Night By Night (Smith & Pledger Remix) [Sony Music Media – Germany]
Gavyn Mytchel – Forbidden (Smith & Pledger Remix) [Intensive Music]
Various – Godskitchen – Global Gathering: John '00' Flemming – I'm Not Fooled (Smith & Pledger Remix) [Virgin]
John '00' Flemming – I'm Not Fooled (Smith & Pledger Remix) [Subversive]
Activia feat. Aled Mann – In Essence (Matt Hardwick vs. Smith & Pledger) [Somatic Sense Recordings]
Dave 202 meets DJ Noise – Mad: Mono – Rise (Smith & Pledger Mix) [Muve Recordings]
Above & Beyond feat. Zoe Johnston – No One On Earth (Smith & Pledger Remix) [Euphonic]
Above & Beyond – No One On Earth (Smith & Pledger Remix) [Anjunabeats]
Mono – Rise (Smith & Pledger Mix) [Mondo Records]
Deepest Blue – Shooting Star (Smith & Pledger Remix) [Open]
Various – Street Parade 2004 – The Official Compilation – Elements Of Culture: John '00' Flemming – I'm Not Fooled (Smith & Pledger Remix) [Elevator Music]
Various – Trance Nation 2004: Mono – Rise (Smith & Pledger Mix) [Ministry Of Sound]
2005:
Armin van Buuren – A State Of Trance Year Mix 2005: Luminary – Amsterdam (Smith & Pledger Remix) [Cloud 9 Music BV]
Luminary – Amsterdam (Smith & Pledger Remix) [Anjunabeats]
Various – Anjunabeats Clataloque CD 11: Kaste – Desert Eagle (Smith & Pledger Remix) [Anjunabeats]
Various – Anjunabeats Cataloque CD 9: Above & Beyond – No One On Earth (Smith & Pledger Remix) [Anjunabeats]
Various – Anjunabeats Cataloque CD 8: Smith & Pledger – Belive (Orginal Mix, Smith & Pledger 2004 Remix) [Anjunabeats]
DT8 Project – Beyond Euphoria: Firewall – Sincere 2005 (Smith & Pledger Remix) [Ministry Of Sound]
Kaste – Desert Eagle (Smith & Pledger Mix) [Anjunabeats]
Vector 13 – G.H.L.I.S (Smith & Pledger Mix) [Algorhythm]
Various – Ibiza Trance Club Vol. 9: Firewall – Sincere (Smith & Pledger 2005 Remix) [Quadrophon]
Various – Mellomania Step 03: Lange pres. Firewall – Sincere (Smith & Pledger Remix) [Klubbstyle Media]
Various – Pure Power Vol. 2: Medeira – Solaris (Smith & Pledger Remix) [WPM Records]
Lange presents Firewall – Sincere 2005 (Smith & Pledger Remix) [Lange Recordings]
Mint Royale – Singin' In The Rain (Smith & Pledger Remix) [Direction Records]
Mike Shiver presents Medeira – Solaris (Smith & Pledger Remix) [Motion Music]
Various – Trance The Ultimate Collection 2005 Vol.1: Activia – In Essence (Matt Hardwick vs. Smith & Pledger Remix); Smith & Pledger – Believe (2004 Remix) [Sony Music Media – Netherlands]
Various – Trancemaster 4007: Lange presents Firewall – Sincere (Smith & Pledger 2005 Remix) [Vision Soundcarriers]
2006:
Luminary – Amsterdam (Smith & Pledger Remix) [Anjunabeats]
Above & Beyond – Anjunabeats Volume Four : Mike Koglin vs. Mark Pledger – Ultraviolet (Orginal Mix); Luminary – Amsterdam (Smith & Pledger Remix); Smith & Pledger – White [Anjunabeats]
Kaste – Desert Eagle (Smith & Pledger Mix) [Anjunabeats]
Tatane feat. Onita Boone – Free (Smith & Pledger Remix) [S2 Records]
Activia feat. Aled Mann – In Essence (Matt Hardwick vs. Smith & Pledger Mix) [Somatic Sense Recordings]
Daren Tate vs. Jono Grant – Let The Light Shine In (Smith & Pledger Remix) [Mondo Records]
Sonique – Sleezy (Smith & Pledger Remix) [Kosmo Records]
ATB – The DJ In The Mix '3: Luminary – Amsterdam (Smith & Pledger Remix) [Central Station, Magic Records, Avex Asia Ltd.]
2007:
Various – A State Of Trance – Collected 12'' Mixes: Firewall – Sincere 2005 (Smith & Pledger 2005 Remix) [Armada Music]
Various – Eye – Trance 11: Luminary – Amsterdam (Smith & Pledger Remix) [DJs Present. Rough Trade Germany]
Lange pres. Firewall – Sincere 2005 (Smith & Pledger Remix) [Lange Recordings]
2008:
Various – Above & Beyond: Anjunabeats 100: Luminary – Amsterdam (Smith & Pledger Remix); Smith & Pledger – Believe (2004 Remix); Matt Hardwick vs. Smith & Pledger – Day One (Above & Beyond Mix) [Ultra Records]
Above & Beyond – Anjunabeats 100 + From Goa To Rio: Luminary – Amsterdam (Smith & Pledger Remix); Smith & Pledger – Believe (2004 Remix); Matt Hardwick vs. Smith & Pledger – Day One (Above & Beyond Mix) [Anjunabeats]