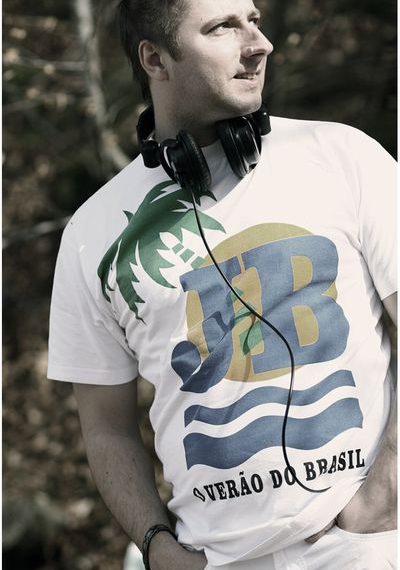 www:
http://www.dj-any.com
The very beginning
Bartek's career started in 1998 by signing his first three-year contract, while issuing the first
CD single Hold Me Tonight. It was very productive period of his life. Many tracks have been released all over the world as a parts of various artists complications.
"After my contract had expired I felt I need some change in my life. I've been looking for something inspiring, some new ideas, refreshing wave of creativity. Between 2003-2008 I was really techno addicted. My techno romance brought many complications and albums releases."
 says Bartek
The whole edition of his first album – "Just Play EP" has been sold out in first month! Album was produced,released and signed by Bartek's label 6p-records. Having own label allows him release and promote his tracks outside Poland.
"This was one of most important periods in my life and great music adventure. International events with many Djs from all over the world, music played on vinyls, fast beats… everything was so exciting. By this time I brought my DJing skills on the next level. I have learned more than ever before"
 said Bartek
2008 – The life changing year
"The 2008 was life-changing year for me. I started to look for something different again. Something which could be inspiring, some new directions. I turned my attention towards the trance and progressive house music so I decided to create new label "Global Uniting".
In 2009 I've started my partnership with Prologic and the Sony Music Poland. It has helped me to promote my music inside Poland. The very productive co-operation has brought my last year's album – The Beginning, which BTW is still available on many digital music stores.
I've been traveling around European countries playing with many Djs, some barely recognizable, some very famous and experienced and I've learned a lot from both groups. In my opinion meeting new people is the best way of extending your experience – life, music, everything. Continuous self-development is essential if you think about music production seriously.
Music is my life…
I love what I do and I'm very happy that I'm able to share my energy and enjoyment with others. Playing live gives me power and pleasure which is not comparable with anything else. It encourages me to become a better producer, better DJ, better man and it keeps me creativity on the highest level. I belong to the music.. music is my live, my biggest passion and the best job man can ever imagine 😉
Writing a songs, arranging, improving sound .. everything it's something realy amazing for me and what's is most important it allows me to bring my dreams into reality. I'm incessantly hungry of new ideas, better quality and new sounds. Playing for people is distinction for me. I am always happy to share my music with others.. no matter where I am currently.
One of work which I love most is remixing other artists tracks. It's truly amazing how much you can create and build base on single tune. Remix requests are always welcomed!