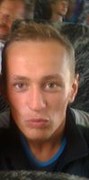 Lokalizacja i dane kontaktowe
Adres:
10 Nikolskaya Street
Opis klubu Pacha
Pacha Moscow – московский клуб легендарной империи Pacha, куда входит более 25 клубов по всему миру, фирменные магазины, собственная марка модной одежды, телеканал, глянцевый журнал, несколько казино, отелей, студия звукозаписи, а также архитектурное и дизайнерское бюро, отвечающие за единый стиль всей продукции Pacha.
A groundbreaking club space for Moscow, the city's Pacha space is a throwback to the 1960s splashed with touches of Phillipp Stark-infused brilliance and glamour. The vibe is a chic mix of cool Ibiza style and Russian hedonism, giving the venue a serious sparkle. VIPs are treated like royalty; not only are there private toilets but each also its own individual climate control. The dancefloor is laden with sleek bodies draped in designer brands, from Versace and Armani to Jimmy Choo.
Info & Reserve: +7(495)798-57-77
Сайт: www.pachamoscow.ru
Facebook: http://www.facebook.com/pages/Pacha-Moscow/178196501803
ВКонтакте: http://vkontakte.ru/club5084202
Twitter: https://twitter.com/pachamoscowclub
Instagram: http://instagram.com/pacha_moscow
Pacha Moscow TV: http://www.youtube.com/pachatvmoscow