J1 | Planet X Schowcase: Robert Dietz, Nastya Muravyova / hermeneia, madmami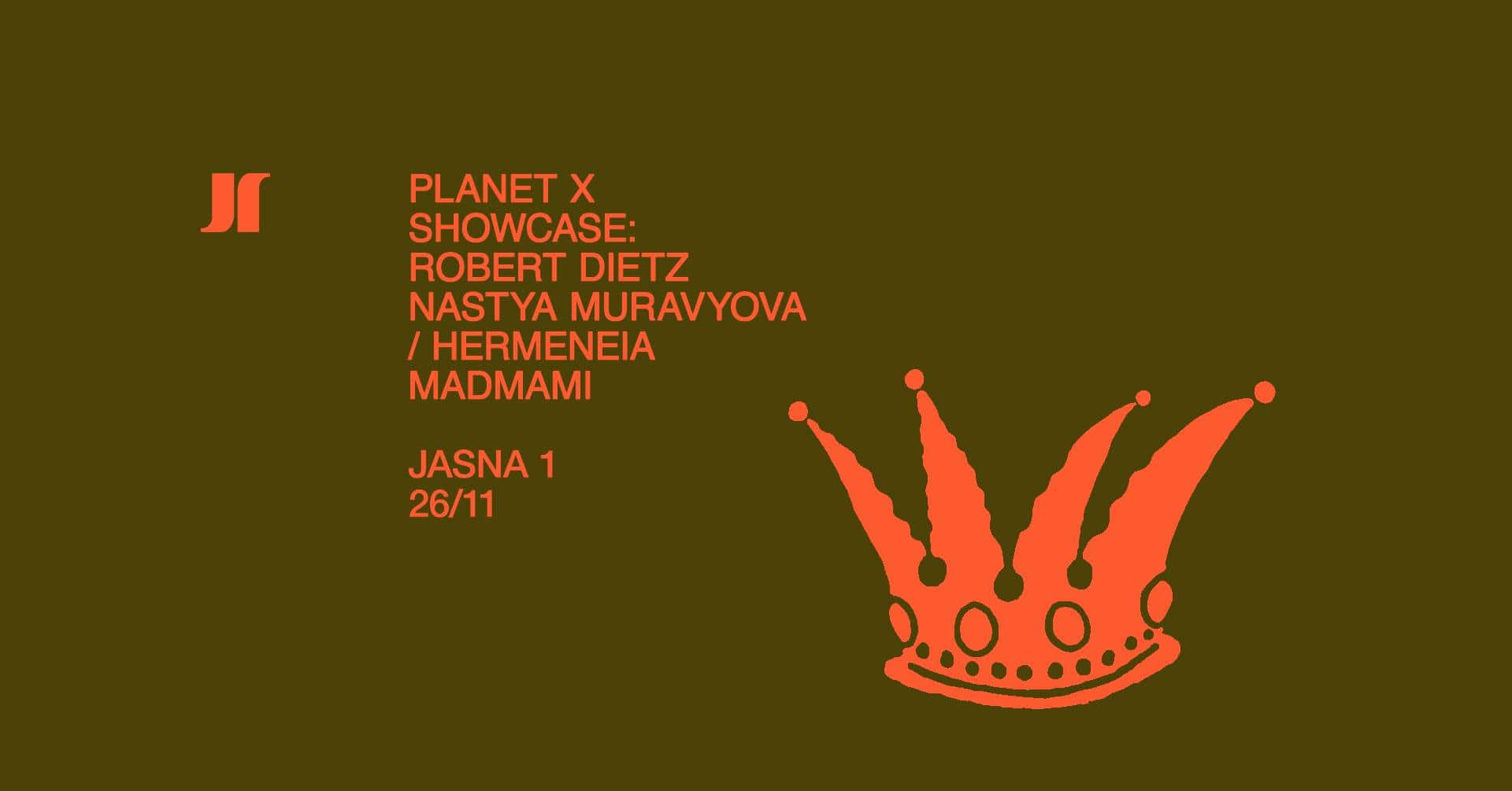 Sobota, 26 listopada 2022
godz: 23:00
---
Planet X is the label, curated and managed by Exos.
Unfortunately, due to logistic reasons, Exos with Lindsey Herbert will not be able to play for us this night. Instead of them, shining star of Kyiv's underground scene — Nastya Muravyova will play alongside Robert Dietz at the Main room.
FB: www.facebook.com/planetxsociety
In the Bar room, we will hear two bass angels — hermeneia and mudmami.
Main
◯ Robert Dietz
SC: soundcloud.com/robert-dietz
IG: www.instagram.com/robertdietz/
◯ Nastya Muravyova
SC: soundcloud.com/vsehzhdetsmert
IG: www.instagram.com/betapozytron/
Bar room
⬤ hermeneia
SC: soundcloud.com/hermeneiaa
IG: www.instagram.com/hermeneiia/
⬤ madmami
SC: soundcloud.com/ola696
IG: www.instagram.com/sckvbz/
_____________________________________
TICKETS AVAILABLE AT THE DOOR — 30 PLN BEFORE AND 50 PLN AFTER MIDNIGHT
2 DANCEFLOORS & NO RULES EXCEPT:
NO RACISM
NO SEXISM
NO HOMOPHOBIA
NO FLASHLIGHT
RESPECT OTHERS
ENJOY LIFE
STAY SAFE
www.jasna1.com